MASTER WEAVER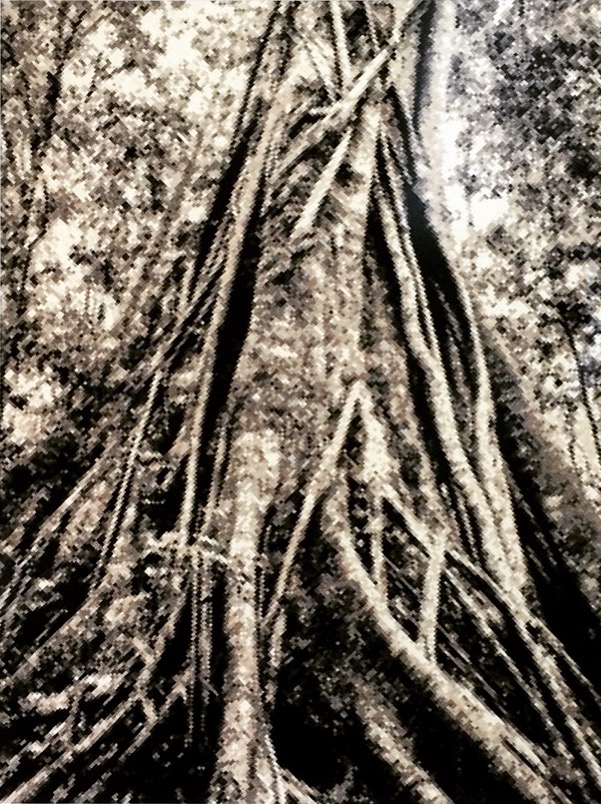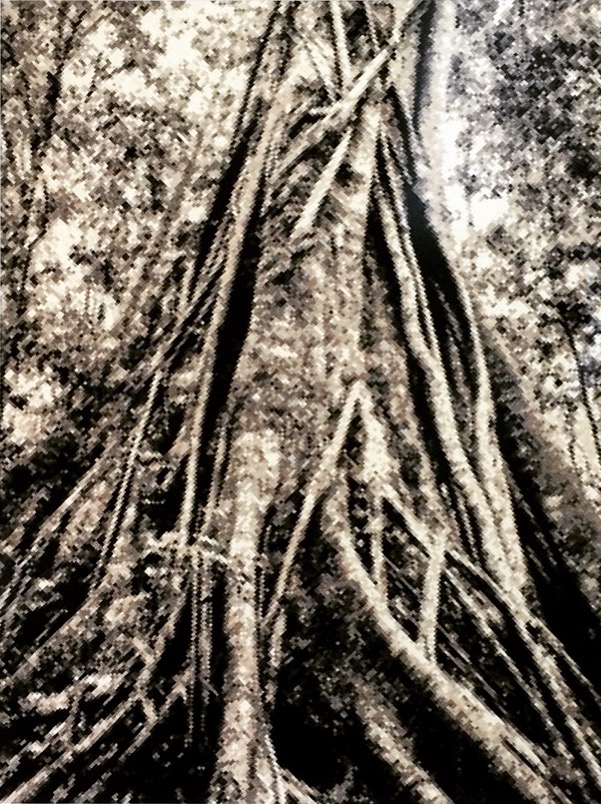 MASTER WEAVER
Master Weaver | Original Sustainable Textile Pixel Artwork | 121cm x 154cm | Including professional frame with 5cm black veneer and white matt board.
50,000 (approx) individual, hand cut and placed fabric tiles.
31 different fabrics used, including denim, linen, silk, up cycled satin.
2 months full time work from conception to completion

MASTER WEAVER - Weaving her roots, she is a master in her field.
Representing the intricate complexities of this diverse Australian landscape.
Our ancient ladies stand like pillars, weaving their roots into our foundation whilst spreading their limbs skyward. Diligently constructing the landscape that we are so fortunate to live within.
Where possible the textiles used for this piece are up cycled from the belongings of everyday Australians. This artwork not only visually represents Australia's landscape and heritage, but also has literally walked parts of this land in its previous life.
Dedicated to Eileen ❤️
The 31 fabrics include, Silk Dupion, Cotton, Denim, up-cycled Satin, Up-cycled Polyester, Organic Cotton Duck.
I Manually cut all of the fabric pieces by hand, smallest of which is just 5mm, then transferred each piece into place.
This is a long process but the end result is captivating from afar and pleasurably tactile close on a closer view.
Delivery not included. Please contact for specific delivery options to your location.